Every year I love to make cards for all occasions, including father's day. So this year I had this great 3D Stackum sheet from Sally of tigers and I knew it would be perfect for a father's day card.
I used a simple and clean design for the card so the tiger would stand out and be the main focus. The 3D stackum sheets are so easy, and this one is no different. I used my paper trimmer to make nice clean straight lines, inked the edges with black ink, and stacked them up.
Here you can see the pop dots or foam dots I used to layer each one on top of each other - stacked on each other.
It is very cool effect and it creates a big impact in the finished product for just an easy thing as cutting!!
Memory Maze Supplies Used
Similar Item - Tiger - DS0147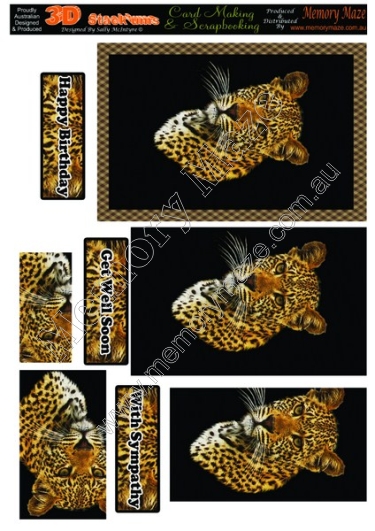 Other Supplies Used
Cardstock - Bazzil
Ink - Clearsnap
Foam dots - recollections
Font - Kristen
Enjoy!!